Top Five Napa Cabernets to Collect
.article-cta-top
Based in California wine country, the Andrew Harper Wine Concierge samples more than 1,000 collector-level wines annually to provide honest, unbiased recommendations for our avid oenophiles.
Here is a list of his current favorite boutique-production Napa cabernets costing less than $200. Each of these vintners releases handcrafted cabernets that consistently garner 95- to 100-point ratings but also represent relative values, because they have not yet been discovered by mainstream wine critics and collectors.
Contact us today for personal assistance, including sourcing new vintages from these wineries or any other favorites from Napa Valley.
Top 5 Boutique Napa Cabernets Under $200

Arietta
Coveted cabernets from superstar winemaker Andy Erickson, whose Screaming Eagle 2007 scored 100 points and sells for $2,500.

Chateau Boswell
Stunning cabernets crafted by up-and-coming winemaker Russell Bevan, whose eponymous wines just garnered 100-point ratings from Robert Parker. This gorgeous winery offers private cave tours and barrel tastings that are subscriber favorites.

Continuum
Referred to as the "new Opus One," since this mountaintop estate is the crown jewel of Napa legend Tim Mondavi. He's implemented the same skill and a similar team that launched Opus three decades ago. Another spectacular venue to visit.

Textbook
Arguably the best cabernet value in Napa Valley. These superb bottlings are sourced from vines adjacent to Screaming Eagle but sell for less than $75! Textbook annually ranks at the top of subscriber sales thanks to its remarkably consistent quality.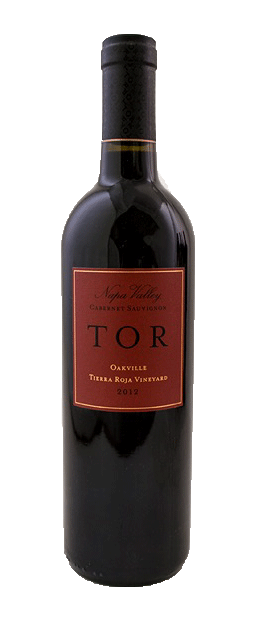 Tor
Supremely delicious cabernets sourced from the Beckstoffer To Kalon vineyard, Opus One's original source. This winery holds the record for the highest recent Wine Spectator rating for any cabernet under $80, making it especially desirable.
To purchase any of these magnificent cabernets, e-mail the Andrew Harper Wine Concierge.
---
Need wine recommendations?
Whenever our Andrew Harper Wine Concierge provides recommendations for collectors to add to their cellars, we focus on favorite wineries that have consistently achieved superb quality for the past decade (or longer), and are boutique-level producers offering undiscovered relative values compared to famous trophy wines. Our Wine Concierge also customizes recommendations based on each subscriber's individual tastes.
You can reach the Andrew Harper Wine Concierge via e-mail.